By relying on a small group of users, Google is trying to reduce reliance on passwords to secure logins. The Mountain View group is apparently testing a method that would make it possible to connect only with their telephone.
Google definitely wants to free users from passwords. The search giant is testing a new function that allows you to connect to your account with your phone and without any password. It is a Reddit user, who is part of the small group of users selected to try the function, who posted a message and images recounting his experience. As can be seen in a sequence of screenshots published in his post, as soon as the phone is authenticated with Google, the user can connect from another terminal by identifying himself only with his email address.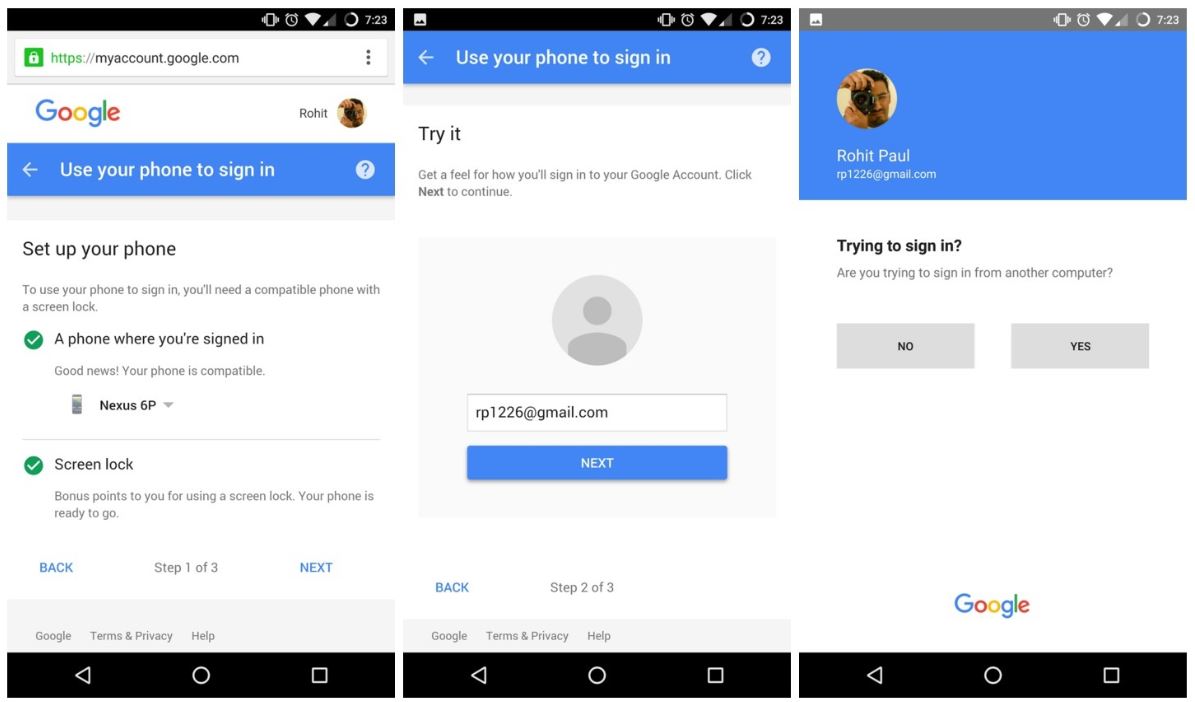 Excerpt from the screenshot sequence posted by the tester on Reddit. (Enlarge image)
According to the screenshots, he will therefore not need to type his password when he wants to connect to his account with another terminal. The tester does not specify how he registered to try the function. It is therefore likely that testing and function are still in very early stages.
Password, the worst method to secure an account?
Google often asks selected groups to test new features before allowing more people to try them. Google has been fighting passwords for a long time and this test is just one more attempt to advance in this area. Generally speaking, the search giant rightly believes that passwords are the worst method of securing an account. However, it will take some time before users switch to another solution. It also needs an easy method, suitable for all skill levels. In the meantime, Internet users could start using password managers that allow them to be automatically generated in an ultra-secure way and stored on their various terminals.